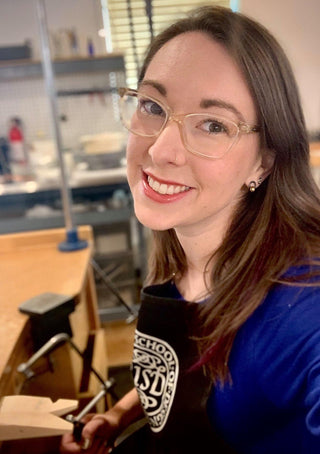 Artist Statement
I strive to create modern jewelry with clean lines, while challenging traditional conceptions of femininity, social constructs & highlighting overlooked beauty resulting in statement pieces.
 As a trained metalsmith, I work primarily in Sterling Silver and 14k Gold. I design  jewelry with details of Mokume Gane, textured
metals, traditional and non-traditional stone setting and bezel wrapped gemstones.